At Monte Davis Property Management Service, our passionate and highly qualified team of investment agents have years of experience in identifying assets in the path of appreciation. Our specialty is single family tenant occupied properties, so whether you have (or are in search of) a single-family home, a multi-family property, or anything in between, we're here to help. Whether you're looking for a way to maximize your investment or if you're just trying to find the right place in Austin or a surrounding area for you and your family to call home, you can always count on Monte Davis Property Management Service to help you realize all of those dreams and more.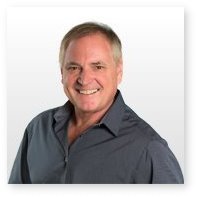 Monte Davis PRINCIPAL AND BROKER
Monte Davis has been in the real estate business for more than 40 years and is the driving force behind a small team of exceptional and well-versed agents who specialize in buying, selling and leasing residential homes and investment properties in the greater Austin area.
Monte studied real estate investment and finance at the University of California, Los Angeles, and earned his real estate license in California in 1976. He received his broker's license the following year and his first job was with Mariani-Buss Associates, one of the largest real estate investment firms in Los Angeles. Monte was blessed to learn the ins and outs of the industry directly from CEO Dr. Jerry Buss—an accomplished leader in the real estate industry and sports tycoon. During this time Monte also gained first-hand experience in real estate investing. He traveled throughout northern and southern California, Arizona, Nevada and Texas to buy single-family homes that were used as rental properties and part of a 1031 exchange for a large number of apartment buildings that were being sold in Los Angeles.
In 2005 Monte launched his own venture—Reliance Acquisition and Management, Inc. (dba Davis Company Real Estate Investment and Property Management), and implemented an educational approach for creating wealth for his clients. He offered minimized risk while building clients' investment property portfolios. After a successful 10-year track record he established Monte Davis Realty Group in 2015. The new firm provides a variety of real estate services for residential buyers, sellers and investors, including all facets of remodeling and flipping, as well as property management. Monte and his hand-picked team of experienced agents also have a depth of knowledge with short sales, bank foreclosures and 1031 tax-deferred exchanges, among other real estate investment strategies.
Monte and the specialized agents and property managers at Monte Davis Realty Group truly love the real estate industry. They share an unwavering commitment to demonstrating integrity, diligence and attention to detail in their work with every buyer, seller and contractor. Wealth components in real estate are about location and appreciation, and the team at Monte Davis Realty understands that a property's ability to generate cash flow and positive returns ultimately has greater significance than its location.
Monte's professional associations and designations include ABR Accredited Buyers Representation, CNE Certified Negotiation Expert and Top Producer ranking by Austin Business Journal. Outside of work, he enjoys time spent with his family and friends and completing creative endeavors, such as landscaping and remodeling projects.